Novosibirskneftegaz started detailed appraisal of Verkh-Tarskoye field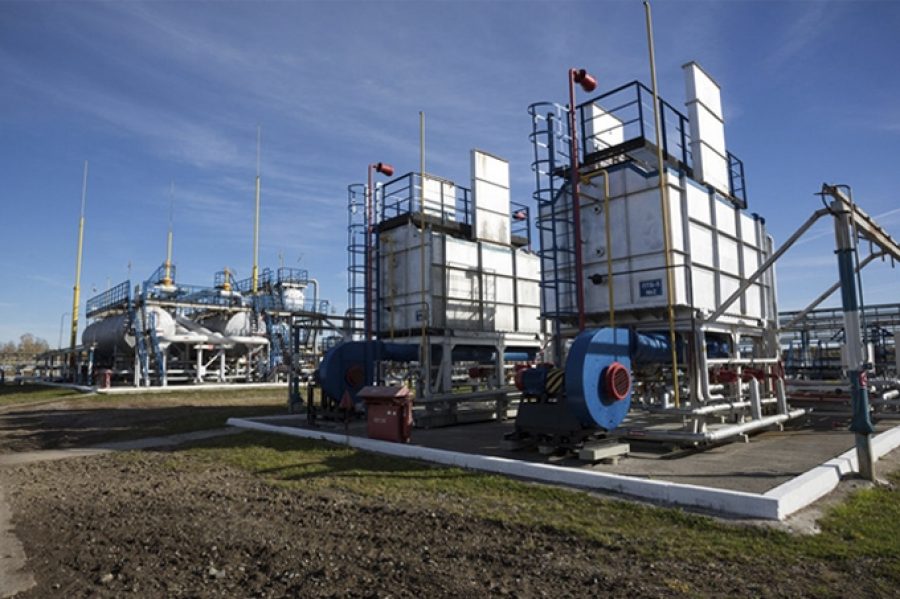 For several years the company could not begin this work due to weather conditions.
— As of the end of 2016 oil production in our region fell by 30%. In our region, there's only one company operating in this segment — JSC Novosibirskneftegaz. According to preliminary data, the production reached 335 thousand tons, — said Deputy Governor of the Novosibirsk region Sergey Semka at his press conference at TASS.
In 2017 the decline of oil production is expected to stop.
— Novosibirskneftegaz has set a goal: to increase the volume of geological exploration. It is already clear that this winter will give the opportunity to bring in the equipment for exploration and field facilities construction. Last few winters, the company was not able to do this as due to the weather conditions the time of equipment delivery through marshy areas decreased from 4 to 1-2 months. Now we have opened ice crossing and the work is going on, — said Mr Semka when answering journalists' questions.
The official pointed out that the company has also planned the drilling of exploration wells for the supplementary study of Verkh-Tarskoye field.
— Since Soviet times, the goal of any oil company had been an increment of proven reserves of the same volume as the volume of extracted oil was. Now they are trying to solve this problem, — said Sergei Semka. At Zarechnoye oil and gas sector (Northern and Kyshtovsky areas), where Surgutneftegas operates, there are no results yet, according to Sergey Semka.
In August 2016, the Director of the Institute of Oil and Gas Geology and Geophysics and SB RAS academician Mikhail Epov said that the largest oil field in the Novosibirsk region, where production now doesn't exceed 400 thousand tons per year, is a very promising one, but it needs further exploration and development with the use of new technologies.
In 2015 Oil and Gas of Siberia Journal published an article under the title "Verkh-Tarskoye oil never dies", one of the authors was the chief researcher of the Institute of Oil and Gas Geology and Geophysics and SB RAS Nikolay Zapivalov. The article says that permission to drill only one exploration well at the Verkh-Tarskoye field was obtained in 1969 whereas, in 1974, Novosibirsk geologists at the State Committee on reserves of the USSR defended the reserves in the amount of 50.1 million tons and recoverable reserves of 24.5 million tonnes.
Back in the spring of 2016 Sergey Semka noted that the company's shareholders decided to invest in other types of drilling, additional improvement of all three fields, where production goes on. Amount of investments is expected to amount to almost 1 billion rubles. In February 2016 the regional commission for support of investment activities decided to grant a property tax privilege in the amount 22 million rubles to Novosibirskneftegaz.
— In 2016 a key priority will be efforts to reduce operating costs — any idea affecting production optimization should be registered and implemented. Also, 2016 is the time to conduct a comprehensive analysis of field development and reserves estimation. A synthesis of this information will enable us to offer measures for sidetracking in Verkh-Tarskoye field, drilling new wells in Rakitinskoye field, and proceed to their implementation at the end of 2016 – 2017, — General Director of JSC NNG Mikhail Devyatkin, appointed to this position in March 2016, said in his address to the company's staff.
JSC Novosibirskneftegaz has been carrying out industrial oil production since 2000. By 2016 there were produced 16 million tons of oil at the fields developed by the company. The oil produced at the most developed field of Novosibirskneftegaz, which is Verkh-Tarskoye field, is very close to Brent trademark in terms of its properties and is characterised by high quality with minimal impurities. Verkh-Tarskoye crude oil is low in paraffin and sulfur. When processing the yield of light fractions is 25% higher than the average rate in Russia, as it is said at the website of the company. The company operates 4 license blocks and 5 deposit fields.
Photo by Novosibirskneftegaz
Julia Danilova
Other articles in the media about us