Using state-of-the-art technologies for oil production intensification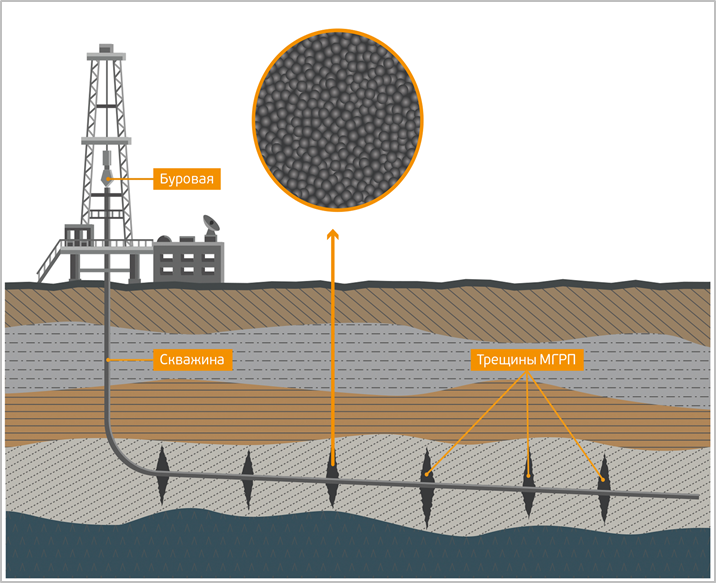 Radial drilling
This technology makes it possible to increase well production capacity by increasing the filtration zone. The process is performed within a short time (1 channel – 1 day) without using cumbersome equipment at the wellhead.
Multistage hydraulic fracturing (MSHF)
In July 2017, well No. 16G of Yakshur-Bodinskoye field with a flow rate of 56 tons per day was put into operation. This unique project in Udmurtia has been carried out for the first time since it involves the creation of a horizontal well with multistage hydraulic fracturing.
The well is made in a complex sand reservoir where traditional directional wells do not provide payable influx rates. The project marked the start for reviewing the prospects of Udmurtian fields.